5 Reasons Families Love Spending Summer Vacation at Our 3 Bedroom Cabins in Gatlinburg TN
When it comes to the best cabins in Gatlinburg for families, there's no better place to spend your summer vacation than with us! Our cabins are in beautiful locations among the mountains but are still just minutes from all of the exciting shops, restaurants, and attractions of downtown Gatlinburg! Here are the top 5 reasons why families love spending summer vacation at our 3 bedroom cabins in Gatlinburg TN:
1. Comfortable Sleeping Arrangements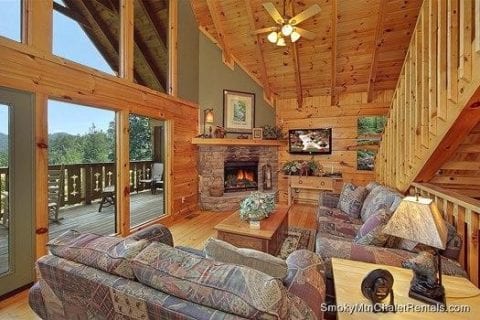 Comfortable sleeping arrangements are a major feature families will want in their cabin stay. Everyone in your family will appreciate being able to spread out among the separate bedrooms in our cabins so you can enjoy a delightful night of sleep! Having separate bedrooms sure beats being cramped up together in a hotel where everyone has to share just one room! You will wake up fully refreshed each morning and ready for an action-packed day in the Smoky Mountains!
2. Fully Equipped Kitchens
All of our 3 bedroom cabins in Gatlinburg TN come with a fully equipped kitchen! The cost of feeding your family at restaurants can quickly add up, so prepare your meals in the cabin to save some money on your vacation! You can pick up all the groceries you need when heading into town since there are several large grocery stores in nearby Sevierville and Pigeon Forge. Whether you want to prepare snacks or full meals, the kitchen is sure to come in handy throughout your vacation!
3. Fun Cabin Amenities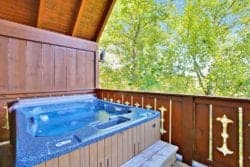 All of our 3 bedroom cabins are designed for family fun! Sit outside to unwind on your private deck as you enjoy the sights of nature and the fresh mountain air. For ultimate relaxation, step into a bubbling hot tub to soothe your muscles after a day of hiking or to kick back under the stars at night. Many of our cabins also feature game rooms where you can challenge your family members to billiards and other fun games! The kids will love being able to watch their favorite movies on the big screen TVs. Plus, if you come during the warmer months, you can cook delicious food on the charcoal grill outside!
4. Excellent Cabin Rates
One of the things that families love most about our 3 bedroom cabins are the excellent cabin rates! After all, we want your family to enjoy a fabulous getaway without having to spend a fortune on your housing accommodations! When you consider the separate living arrangements, stunning location, and all of the amazing amenities, there's no doubt that our cabins offer the best value in Gatlinburg!
5. Close to Downtown Gatlinburg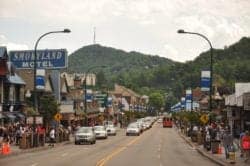 Our 3 bedroom cabins in Gatlinburg TN are only a short drive from downtown where your family can enjoy all types of wonderful attractions including miniature golf, mountain coasters, and a world-class aquarium! There are also plenty of fantastic shopping opportunities in downtown Gatlinburg where you can pick up a souvenir to remember your family vacation in the Smokies!
Check out all of our 3 bedroom cabins in Gatlinburg TN today to plan your summer vacation to the Great Smoky Mountains! We look forward to seeing you this summer!