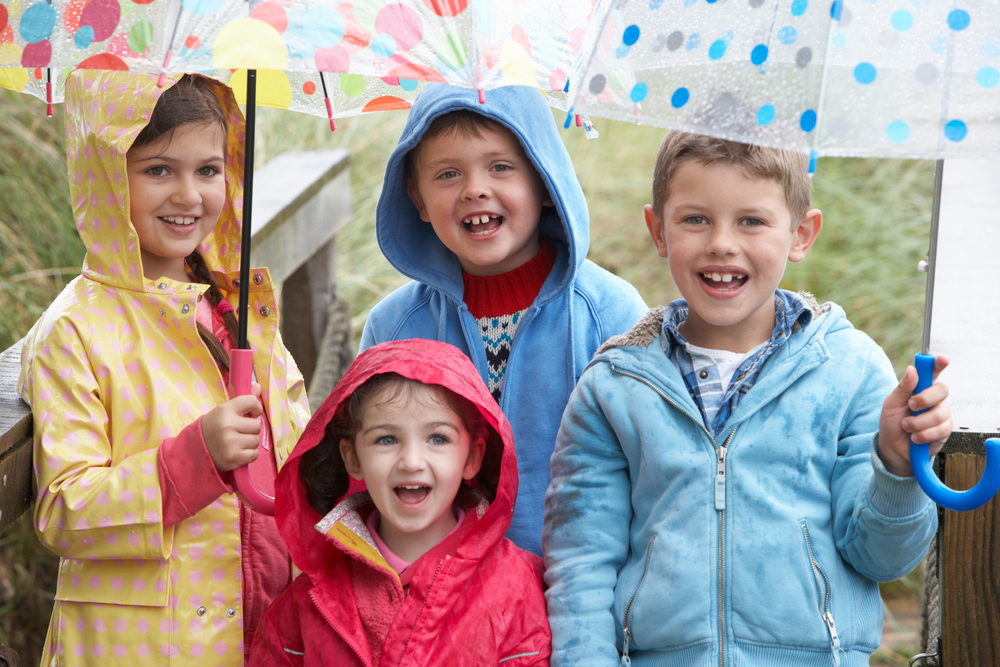 4 of the Best Rainy Day Activities in Gatlinburg TN and Pigeon Forge TN
Of course, everyone hopes for sunny skies during their vacation. Sometimes, however, the weather forecast puts your plans to go hiking or picnicking in the Great Smoky Mountains National Park on hold. Fortunately, the Smokies offer nearly as many wonderful indoor activities as outdoor activities! To help you prepare for your next getaway, Smoky Mountain Chalet Rentals has put together a guide to four of the best rainy day activities in Gatlinburg TN and Pigeon Forge TN.
1. Step Aboard the Titanic Museum Attraction
The Titanic Museum Attraction is hard to miss when you're driving down the Pigeon Forge Parkway, since the entire building is shaped like an enormous ship! This unique museum is home to over 400 artifacts from the RMS Titanic that are valued at $4 million. Visitors to the attraction will have the chance to walk through full-scale recreations of rooms on the Titanic, including the breathtaking grand staircase. Young children will love the museum's Tot Titanic section, which includes a small Captain's wheel, puzzles, and an interactive electronic polar bear.
2. Explore Ripley's Aquarium of the Smokies
Visiting Ripley's Aquarium of the Smokies is one of the most popular rainy day activities in Gatlinburg TN. This amazing attraction has been ranked among the top 10 aquariums in the United States by the users of TripAdvisor. Ripley's Aquarium is known for its interactive exhibits, including the Shark Lagoon, which features a moving sidewalk and an immersive underwater tunnel, and the Penguin Playhouse, which contains clear tubes that kids can crawl through to get a closer look at the penguins. Visitors may even see a few mythical undersea creatures, since the aquarium frequently has live "mermaid" shows!
3. Go Skydiving Indoors
Pigeon Forge is home to one of the nation's only indoor skydiving destinations: Flyaway Indoor Skydiving. How do you go skydiving without jumping out of a plane? The secret is Flyaway's vertical wind tunnel, which creates gusts that are powerful enough to keep divers suspended in the air. When you go skydiving at Flyaway, you won't have to worry about parachutes, you can just jump right in and enjoy the thrill of "free falling".
4. Admire Famous Cars from the Big (and Small) Screen
The Hollywood Star Cars Museum in Gatlinburg is a can't-miss stop for TV and movie buffs. This fun museum is home to some of the most iconic vehicles to grace the big and small screens, including two different Batmobiles (Adam West's and Michael Keaton's), the Back to the Future DeLorean, the Jalopy from the Beverly Hillbillies, and a number of cars from The Fast and the Furious franchise. For an extra fee, you can even get your picture taken in some of the famous cars!
When you stay with Smoky Mountain Chalet Rentals, you will be just a short drive away from all of these excellent rainy day activities in Gatlinburg TN and Pigeon Forge TN. Our cabins come with your choice of luxurious amenities, including stunning mountain views, soothing hot tubs, state-of-the-art home theater systems, fun pool tables, and even more great features. To start planning your vacation, browse our selection of cabin rentals near Gatlinburg and Pigeon Forge!