Top 4 Convenient Grocery Stores in Pigeon Forge TN
One of the huge perks of staying with us is all of our cabins feature a fully equipped kitchen with modern amenities! You can easily prepare delicious meals throughout your vacation, saving a significant amount of time and money! The only thing you need to bring along are the groceries, which can be picked up at several stores in Pigeon Forge. Here are the top 4 grocery stores in Pigeon Forge TN you can shop at:
1. Publix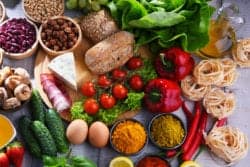 One of the best places to go grocery shopping in Pigeon Forge is Publix, which is open daily from 7 am to 10 pm. Whether you want to pick up some tasty bakery items for breakfast or deli items to pack for a picnic lunch, you will find it all here! If you are celebrating a special occasion during your vacation such as a birthday or anniversary, you can even order bakery cakes online to pick up in the store! The store also features a pharmacy in case you forgot to bring any of your prescriptions. Publix is located in the Valley Forge Shopping Center at 2656 Parkway.
2. Kroger
Another one of the top grocery stores in Pigeon Forge TN is Kroger, where you can shop for everything from fresh produce to frozen food items. You can also take advantage of an ATM to get any cash you might need throughout your trip. If you are a night owl or an early riser, you will be excited to know that Kroger is the only grocery store in town that is open 24 hours a day. The store is located at 220 Wears Valley Road/Highway 321 South, which is at traffic light #3 on the Parkway. After making the turn, Kroger is just ahead on the right-hand side.
3. Food City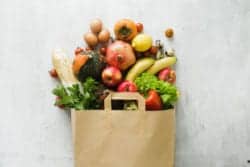 The Food City in Pigeon Forge is convenient for folks driving north on the Parkway since it is just past Dollywood Lane on the right side of the highway. This large grocery store has everything you need to stock your cabin, ranging from light snacks to ingredients for a 4-course meal. Food City has more than just food items; you will also find aisles dedicated to health and beauty products. Be sure to ask the friendly cashiers for some postage stamps if you need to send any postcards to your family and friends back home! Food City is open daily from 6 am to midnight.
4. Family Dollar
If you are looking for the lowest prices on groceries, one of the best stores in Pigeon Forge TN is the Family Dollar! This discount chain is well known for having the best prices on food and beverages, including the basics such as milk, eggs and bread. The Family Dollar is located at 641 Wears Valley Road and is open daily from 8 am to 10 pm.
Now you know where to find the top grocery stores in Pigeon Forge TN! Check out all of our Smoky Mountain cabin rentals today to enjoy the convenience of a fully equipped kitchen! We look forward to seeing you soon!