5 Reasons to Book a Winter Trip in Our Cabin Rentals in the Smokies
Have you been wanting to get away from everyday life and visit the Smokies? There's no better time to plan a trip than in the winter! A winter getaway in one of our cabin rentals in the Smokies is the perfect vacation for just about anyone! Here are 5 reasons to book a winter trip in our cabin rentals in the Smokies:
1. Cozy Fireplaces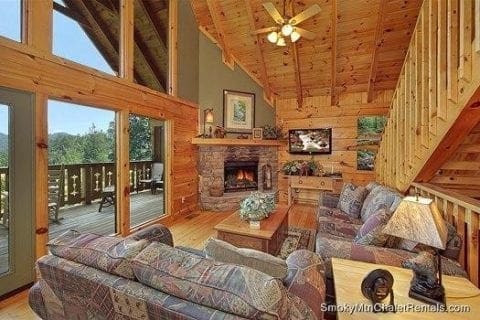 A huge perk of staying in a cabin in the winter is being able to turn on the fireplace. There's nothing cozier than warming up your cold cabin by turning on the fireplace. It makes the holidays feel comfy and the rest of winter cozy. You can watch your favorite movies curled up on the couch in front of the fireplace or drink a warm cup of your favorite beverage and enjoy spending time with friends and family.
2. Perfect for Romantic Getaway
There's nothing more romantic than planning a winter trip in a cabin rental in the Smokies. With beautiful mountain views and a private cabin with your significant other, you'll have a great time. Whether it's for a honeymoon, anniversary, or just because, you'll love spending time in a cabin in the Smokies with your sweetheart. You can cook meals together, snuggle up in front of the fire, or enjoy exploring town together!
3. Relaxing Hot Tubs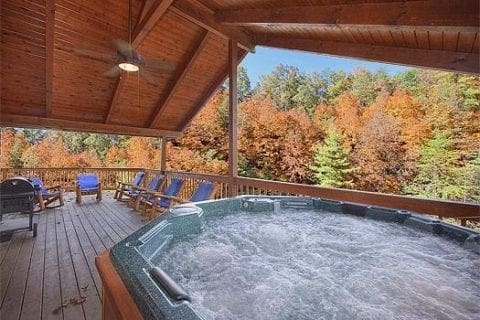 After a long day out and about, you can come back to your cabin rental in the Smokies and relax in the hot tub. It doesn't matter if temperatures are freezing, you can warm up by hanging out in the hot tub! Almost every cabin has a hot tub, and you can also enjoy the crisp, cold air when it's outside on the deck of the cabin.
4. Fun Winter Activities
You'll love being in the Smokies during winter because of all the fun winter activities! Winterfest is a Smoky Mountain tradition, and you will enjoy driving around and looking at the beautiful lights. You can enjoy winter festivities at Anakeesta, Gatlinburg SkyLift Park, and many other local attractions. Plus, Ober Gatlinburg opens its ski and snowboarding slopes, as well as snow tubing this time of year!
5. During Off Season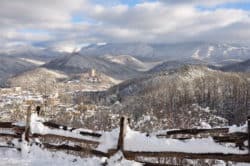 When you book one of our cabin rentals in the Smokies during winter, you'll be here during the off season. Through the holidays, it does get pretty busy, but if you plan a trip after the holidays, you won't have to worry about a ton of people being in town. There will be less traffic and more opportunities to enjoy what you want to do without having to worry about crowds of people.
6. Possibly See Snow
While it's not guaranteed, there is a possibility of seeing snow in the Smoky Mountains when you're here in the winter. Weather is unpredictable, but since the temperatures in the mountains are significantly cooler than in the valleys, you might just see some snow covered mountain tops! This would be a great time to explore the Great Smoky Mountains National Park too.
A winter trip to the mountains might just be what you need. Look through our cabin rentals in the Smokies and book one for your vacation today!