5 Reasons Why Our Cabin Rentals in the Smokies are Better than a Hotel
If you're planning a trip to the Smokies and can't decide between a cabin and a hotel, we can help! While hotels are nice, they don't really compare to the money-saving amenities and the fabulous entertainment you would receive in a cabin. Read below to find out 5 more reasons why our cabin rentals in the Smokies are better than a hotel.
1. Space to Relax
When you stay with us, you can choose a cabin with as many bedrooms as you want! This way, you're not all cramped in a tiny hotel room with one bathroom. You can move freely throughout your cabin and lounge wherever you want. Having separate spaces is also especially handy when it's nighttime. If your kids are all tuckered out from a day of exploring, you can put them to bed and still stay up and enjoy a late night movie. On the other hand, if your teens are the night owls of the family, they can hang out in one of their rooms or the common area, and you can hit the hay!
2. All the Comforts of Home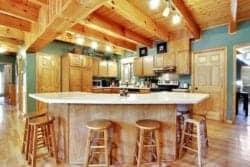 From the moment you first walk into your cabin, you'll feel right at home! All of our rentals come with the essentials you'll need to have an amazing stay. Enjoy making all of your favorite meals in a fully equipped kitchen with enough room in the fridge for all your ingredients and leftovers. Each one of our properties come with a washer and dryer, so if you need to do your laundry, you don't have to find a laundromat and pay extra to have your clothes cleaned.
3. Peace and Privacy
There's nothing worse than being woken up in the night to the blaring sound of traffic! When you choose one of our cabin rentals in the Smokies, you can stay close to all the action, and leave the noise behind! You also don't have to worry about sharing thin walls with strangers. Instead, you can rest assured that your loved ones are the only people you're sharing your accommodations with.
4. Luxury Amenities
In addition to the basic amenities that make your stay convenient, we also offer select cabins that feature luxury amenities. Grab the popcorn and get ready to be entertained when you stay in one of our cabin rentals in the Smokes with a theater room! You and your group can binge watch all of your favorite movies and shows with easy access to snacks in the kitchen! If you want to unwind after an exciting day of exploring, you can also enjoy a relaxing soak in the hot tub. The bubbling water will take away any aches and pains while you take in the gorgeous mountain views.
5. Pet Friendly Options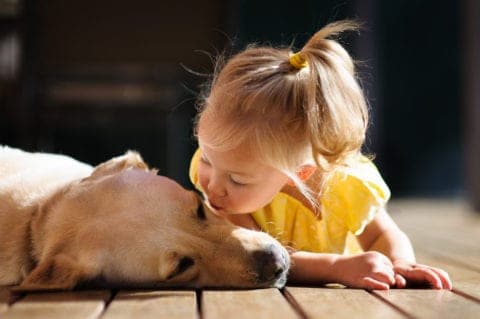 Bring the whole family on vacation, and include your pets! We offer 1 and 2 bedroom dog-friendly cabin options so that you don't have to leave your furry friends behind. From avoiding kennel costs to enjoying the companionship of your four-legged friends, there are so many benefits of staying in our pet friendly cabins.
For a vacation that's truly memorable, opt for a cabin instead of a hotel room! Start planning your getaway today and browse our selection of cabin rentals in the Smoky Mountains for the perfect place to stay.